GROUND TRANSPORT
Transport began providing transportation solutions to transport's contract warehousing customers in the 1980s.
CROSS DOCKING
Transport provides warehousing. fulfillment services and transportation management across North Americs.
PACKAGING AND STORAGE
Transport offers complete, customized solutions for all of your business storage needs
LOGISTIC SERVICE
Transport offers a host of logistic management services and supply chain solutions.
GROUNDTRANSPORT
Journeys from A to B
24 hour transport, order day A delivery day B
Dedicated transport,
CROSS DOCKING
FB Logistics provides a goods platform of 1200m².
This are a has fitted with a security system and consists of six loading and unloading piers,
All the necessary machines are available, such as : lifting truck, reach truck, trans pallets etc..
ADDED VALUE LOGISTICS
These activities are organised with in our company and can range from: the storage and dispatch of motorbike spare parts to packing small quantities of medicines and their information sheets.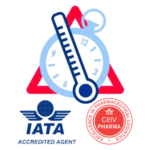 PRODUCTS WITH CONTROLLED TEMPERATURE
Pharmaceutical and perishable products
Journeys from A to B (Express)
24 hour transport, order day A delivery day B
Dedicated transport,
STORAGE
Opslagruimte van 3400m² ; met name 2500m² in Brucargo (mogelijkheid van opslag onder douane) 900m² te Deerlijk (regio Kortrijk),
We developed our range of services and our service levels specifically to fulfil the high expectations of our customers.
FB Logistics is skilled at managing transport and logistics in a constantly-evolving business environment, so we are reliable and competitive partner for today and for the years ahead.
FB Logistics operates for its customers from 2 sites Brucargo and Deerlijk.
The two sites employ approximately 80 employees, all familiar with your wishes and the agreed service levels.
Our fleet numbers approximately 100 units ranging from delivery vans of less than 3500 kg to articulated vehicles of 44 tons.
Our delivery performance averages above 99.5%.
We offer our customers dependable and efficient equipment.
Day and night, 7 days a week, including weekends and public holidays, we are at your disposal.
Not sure which solution fits your business needs?