Who are we ?
After more than 5 years of experience in the transport and logistics sector, Mr. Patrick Boketi founded FB Logistics on 5 June 2005.
Thanks to this experience and his knowledge of business managers, plus a carefully selected staff, FB Logistics has succeeded in attaining an excellent position in this highly competitive market.
Today, FB Logistics includes a number of major firms among its clientele, such as : Schenker Logistics, TNT Express, UPS Belgium, TNT Post, Bansard Belgium, Expeditors, AVIA Partner, Lynden Int. WFS, Röhlig, All Freight Logistics, CEVA Logistics, etc…
Read More
REQUEST A QUICK QUOTE
Please fill out from below to send us an email. We will be happy to answer your request as soon as possible
GROUND TRANSPORT
Transport began providing transportation solutions to transport's contract warehousing customers in the 1980s.
CROSS DOCKING
Transport provides warehousing. fulfillment services and transportation management across North Americs.
PACKAGING AND STORAGE
Transport offers complete, customized solutions for all of your business storage needs
LOGISTIC SERVICE
Transport offre une foule de services de gestion logistique et de solutions de chaîne d'approvisionnement.
ROAD TRANSPORT
Journeys from A to B
24 hour transport, order day A delivery day B
Dedicated transport
CROSS DOCKING
FB Logistics provides a goods platform of 1200m².
This area has fitted with a security system and consists of six loading and unloading piers
All the necessary machines are available, such as : lifting truck, reach truck, trans pallets etc..
ADDED VALUE LOGISTICS
These activities are organised within our company and can range from: the storage and dispatch of motorbike spare parts to packing small quantities of medicines and their information sheets.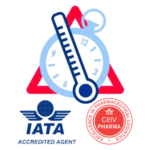 PRODUCTS WITH CONTROLLED TEMPERATURE
Pharmaceutical and perishable products
Journeys from A to B (Express)
24 hour transport, order day A delivery day B
Dedicated transport
STORAGE
Warehouses with more than 3400m² storage space available; 2500m² at Brucargo (bonded warehousing also possible), 900m² at Deerlijk (region of Kortrijk) .
Logo of certificate
IATA CEIV helps the industry to improve the transport and handeling of pharmaceutical products
Not sure which solution fits your business needs?